What are the best 2020 Baseball & Sports Card to buy? Here we take a fresh look at some of the best 2020 Baseball & Sports Cards Investments.
2020 Baseball & Sports Cards to Buy
With the sports card market soaring the past few years, we target some of the best sports cards to invest in for 2020. These selections can't guarantee a positive gain, but using our research and analytical tools we are very confident that these are solid picks. And are sure to bring a little more joy to your card collection.
Short Term = 1 year or less (sell)
Long Term = 5 years +

Discover your baseball and sports card prices using our FREE BTC Card Price Lookup App today. Our robust real-time visual charts provide advanced market analysis and are great tools for buyers, sellers, and baseball card collectors of any style.
Best Short/Medium Term Investments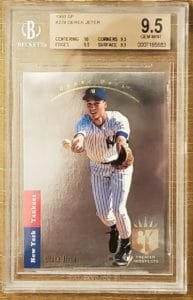 The MLB Hall of Fame introducee ceremony will take place in July of 2020. Jeter's card ascent with coincide with this great honor and capitalize on the media coverage.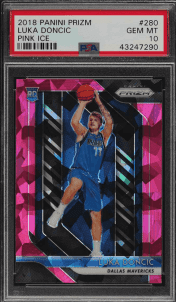 An instant NBA star. The statistics are mind-boggling. Get in now – Luka(Shop eBay)'s going to be here for a while. We have not seen anything like Luka(Shop eBay) in the NBA for a while.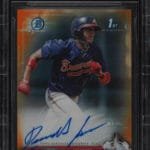 Here at BTC we've been tooting Acuna(Shop eBay)'s horn since his call up back in 2018. And he has not disappointed. Acuna(Shop eBay)'s cards have skyrocketed since then and he will come into the 2020 season as one of the top MLB players in all of baseball.
We like his 2017 Bowman(Shop eBay) Chrome and Autograph(Shop eBay) cards as great long term investments. We especially like his Orange and Gold refractors as solid investment holds.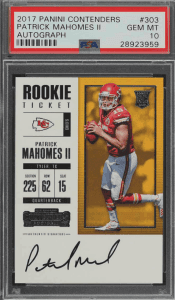 With one super bowl under his belt already everyone should start buying Patrick Mahomes(Shop eBay)' rookie cards. He has taken the NFL over like a hurricane since being drafted by the Kansas City Chiefs. Mahomes(Shop eBay)' talent is off the charts, but what separates him is that he plays at another level than most players. This is "Tom Brady(Shop eBay)" talent level and we know what Tom Brady(Shop eBay) rookie cards have done over the years. Start buying.
---
Best Long Term Card Investments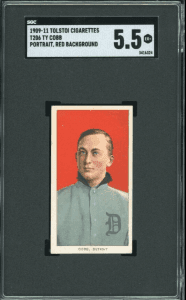 Vintage cards remain to be stout investments. And Ty Cobb(Shop eBay) T206 cards are an excellent investment. The red and green backgrounds are some of the more popular versions and are a must for all collectors.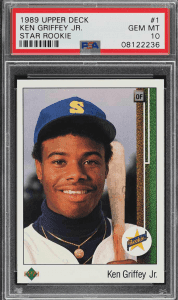 Ken Griffey(Shop eBay) Jr. remains to be one of the most timeless players to play MLB. And this is illustrated via his solid cardboard value.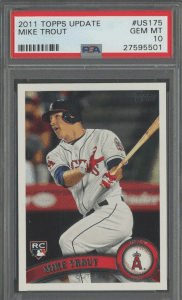 Mike Trout(Shop eBay) continues to dominate MLB baseball. And there's no reason to think this will end. If he adds a title to his resume his cardboard will explode. Continue to buy.
[WPCR_SHOW POSTID="ALL" NUM="4″ PAGINATE="0″ PERPAGE="0″ SHOWFORM="0″ HIDEREVIEWS="0″ HIDERESPONSE="0″ SNIPPET="" MORE="" HIDECUSTOM="0″ ]