Best Jamal Murray Basketball Cards to Buy
Jamal Murray basketball cards are on the rise. Murray's continued elite box score stuffing performances throughout the 2020 NBA playoffs has been remarkable to watch.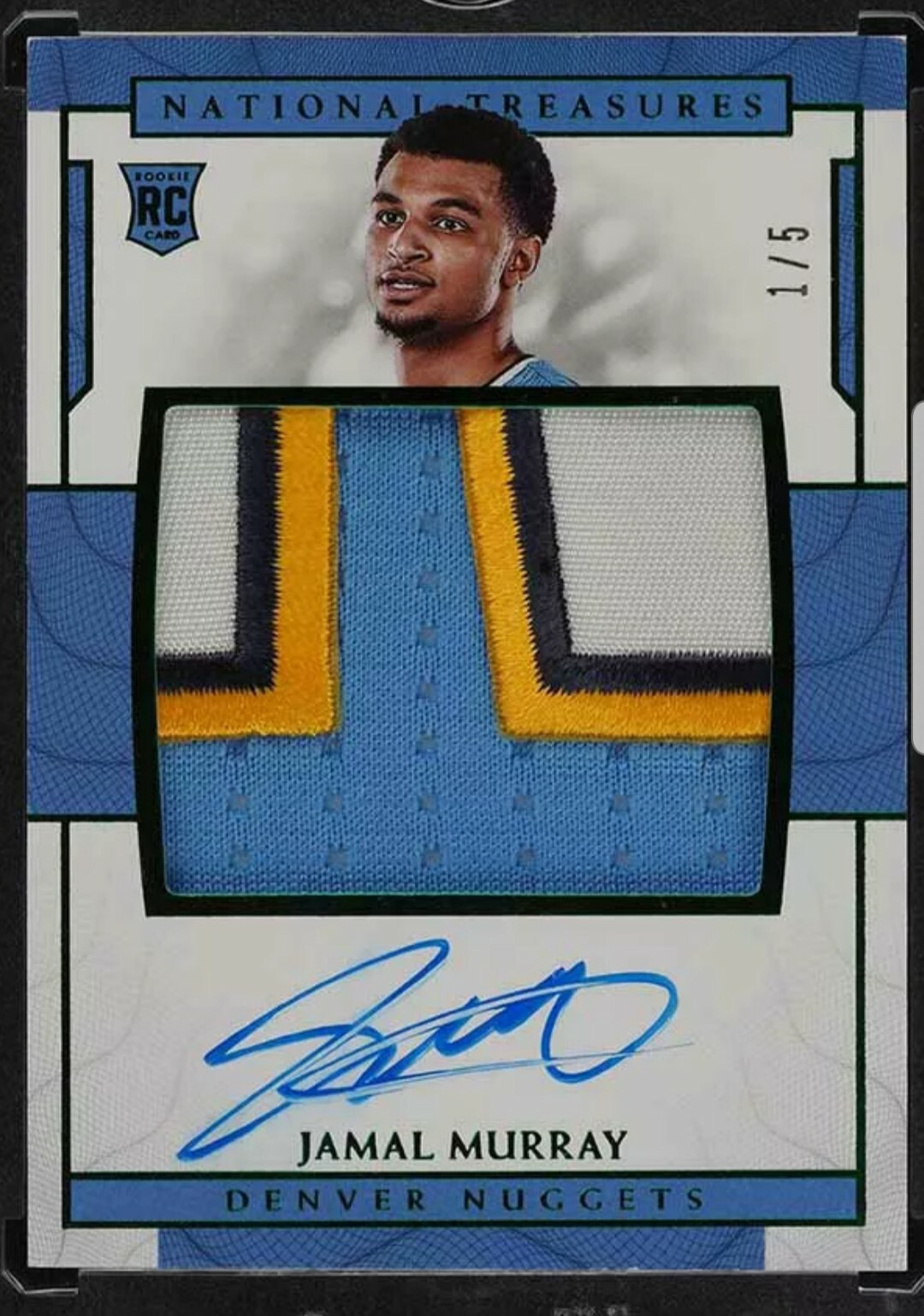 Murray dropped 50 points on the Utah Jazz last Sunday. It marked the third straight playoff game in which Murray has scored at least 40 points; the last player to do that was Allen Iverson in 2001. Do the math, and Murray has scored 142 total points over these last three games. Per StatMuse, only Jerry West in 1965 and Michael Jordan(Shop eBay) in 1988 have ever scored more than that over three consecutive playoff games.
And last night Murray and Nokic upset the heavily favored Los Angles Clippers in a dominant Nugget 2020 playoff performance. Murray's ascent into a top NBA player has driven his card demand with collectors.
A quick check of the BTC pricing guide 7-Day and 30-Day charts (below) illustrate a rapid spike in demand with collectors.

The future is bright for Jamal Murray(Shop eBay) and the Denver Nuggets. His basketball cards are excellent short and long term investments. We recommend buying Jamal Murray cards now. Here are Jamal Murray's best rookie cards to invest in.
Best Jamal Murray Rookie Cards to Buy